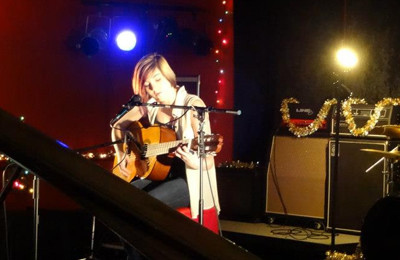 Sunday, May 25th, 2pm, Show at The Tap, Haverhill – Great food, drinks and entertainment by our talented bands!
Saturday, May 3rd 3pm, Spring Recital – in our concert room

Sunday, November 18, 2012 – Santa Parade, Haverhill, MA – Come out and ride with us on the DeAngelis Studio float featuring our Rock School Bands and Jammers.
Sunday, December 2nd, 5pm – The Claddagh, Lawrence, MA – DeAngelis Studio Christmas Party featuring our Rock School Bands, Jammers and Solo Performers
Tickets, $6 – (performing musicians are free) – please follow the link below for address and tickets
https://www.mycommunityevents.com/common/orgDetail.aspx?orgid=147&val=1
**Band members and performers – please watch your emails  for more information and instructions for event day.