Ready to let your voice be heard?
Singing in the shower… in your car… in the rain… or even karaoke! But how about singing on stage, or speaking to a live audience? You've come to the right place for voice and singing lessons!
If you have always wanted to be a better rock, pop, country, jazz, gospel or R&B singer, then we have the right voice teachers for you. Students spend time each week doing physical exercises to improve their vocal range, ear training, breath control, vibrato, tone production, enunciation and more. All students taking singing lessons set goals with their teacher to work on sounding like their favorite recording artists, or if they prefer, to develop their own unique voice. Our vocal instructors primarily focus on popular music, but if you have an old-school style you like we'll work with you! We not only teach singers, but also local TV and radio personalities who want to enhance their speaking voices. We'll keep you informed on special upcoming clinics and specialty classes, and if you don't see anything posted, please don't hesitate to ask us.
Ready to develop and share your voice? Contact DeAngelis Studio of Music to choose your vocal instructor and reserve your singing lessons today!
Don't forget to learn a little about our great vocal instructors. Click the photos below to get a taste of their experiences, skills, and passions.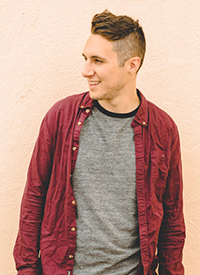 Adam – Guitar & Vocals
Adam teaches all genres ranging from pop, pop/rock to hard rock and even some jazz, He has a simple way of breaking things down and making things fun and useful for students.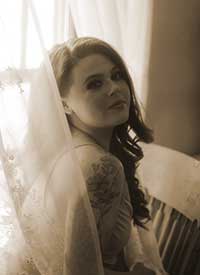 Morgane – Voice
Morgane is a powerful vocalist with beautifully crafted lyricism. Is a multi-talented singer-songwriter, top-line writer, teacher, and performer.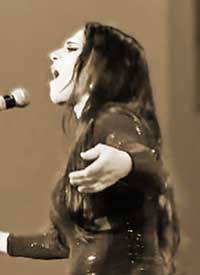 Kendra – Voice
Kendra has been singing and playing instruments since the age of three. She has performed at Carnegie Hall and soloed with The Boston Symphony Orchestra.
DeAngelis Studio of Music services (but is NOT limited to) the following areas:
Northeastern MA: Haverhill, Amesbury, Bradford, Boxford, Georgetown, Groveland, Lawrence, Merrimack, Methuen, Newbury, North Andover, Rowley | Southern NH: Atkinson, Hampstead, Kingston, Merrimack Valley, Newton, Plaistow, Salem
All are welcome! If you can get here, we will teach you!