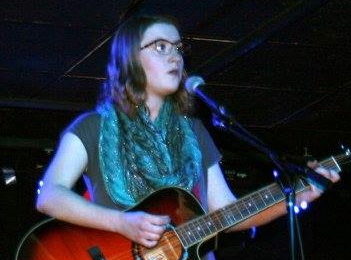 For the second year in a row DeAngelis Studio of Music is proud to have another Haverhill Idol first place winner!
At Kidsfest on Saturday May 13th DeAngelis Studio had 7 bands performing including Amanda's band "Spur of The Moment".  Our bands we honored to be included on the Steve Lyons Fund Stage for the 3rd year.  Amanda also entered the Haverhill Idol contest and came out on top, we are so proud!
Amanda is a very dedicated student, having studied at DeAngelis Studio for over 3 years, working with piano and guitar teacher, Ian, and voice instructor Amanda.
We are so thankful to have such amazing teachers and students and are always looking forward to new students joining our family!