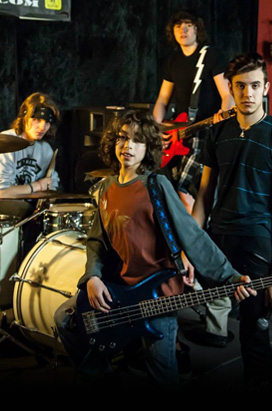 Do you want to join a band or pop group?  Then you found the right place!
First, get started by taking instrument or vocal lessons. Our staff of teachers is the best around, and they will get you band-ready!
Next, come to our jam sessions – this is a great way to get introduced to working with others in a band, being on a professional stage, learning about equipment, making new friends, and so much more!
We keep all of our students updated on upcoming auditions for positions with existing bands and new projects.