Rock School Concert at the Mixx 360!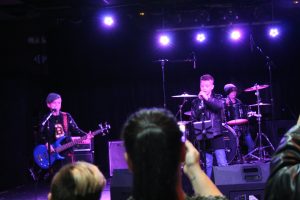 It's time to rock at the Mixx 360! Join the DeAngelis Rock School to watch our 9 bands of kids, tweens, and teens perform their favorite music live on-stage on guitar, base, keyword, drums, vocals, and more.
Located in Malden, the Mixx 360 is a premier venue with national acts we're excited to perform at.
The concert will run from 1:00 PM to 4:30 PM and entry is free!
Learn more at their website: http://www.mixx360.com/
Make sure to also check out our Facebook Event for the latest details: https://www.facebook.com/events/611448932636235/
Ticket Price
Event Location
665 Broadway Malden, MA 02148