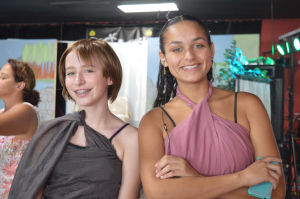 Audition/Meeting Info: Tuesday, 6/22 at 4:30 PM
First Rehearsal: Friday, 6/25 at 4:30 PM
Following Rehearsals: Tuesdays and Fridays 4:30 – 6:00 PM
Program Length: Approx. 8 Weeks, No rehearsal 7/4 week
Performances: Dates to Be Determined
Program Fees: $275
A new original musical following a new fairy tale of a girl, a group of fairies, and a dangerous dance. This program is filled with acting, fantasy, choreography, and live music played by its cast!
Contact us for more information.
DeAngelis Studio of Music services (but is NOT limited to) the following areas:
Northeastern MA: Haverhill, Amesbury, Bradford, Boxford, Georgetown, Groveland, Lawrence, Merrimack, Methuen, Newbury, North Andover, Rowley | Southern NH: Atkinson, Hampstead, Kingston, Merrimack Valley, Newton, Plaistow, Salem
All are welcome! If you can get here, we will teach you!