DeAngelis Studio of Music can help you realize your dream of becoming a guitar player… singer… drummer…keyboard player… and so much more…
All in a fun, relaxed setting with amazing teachers and state-of-the-art equipment.
HOLIDAY SHOWCASE
at the Claddah Pub
DATE: Saturday, December 3, 2016 TIME: Noon
Dust off those jingle bells, get out your dancing shoes, find that holiday spirit and join the amazing DeAngelis students, teachers, and their families as we gather for an afternoon of music and holiday spirit! Click here to learn more!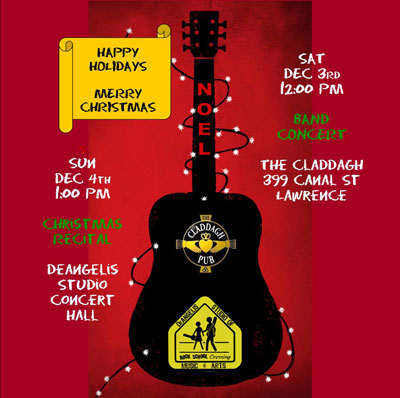 In the SPOTLIGHT
$133 – One month of 30-minute lessons with registration.
DS Rocks Blogs - past & present